Isotretinoin: Overview
Brand names for isotretinoin include Absorica®, Accutane®, Amnesteem®, Claravis®, Myorisan®, Sotret®, and Zenatane™.
Isotretinoin (eye-soh-tret-in-OH-in) is a prescription medicine for severe acne. This type of acne causes deep, painful cysts and nodules. These can be the size of a pencil eraser or larger. As this acne clears, scars often appear.
Severe acne can be difficult to treat. When other treatments fail to clear the skin, isotretinoin may be an option. Treatment with isotretinoin often results in prolonged clearance of acne, which can be permanent for some patients.
Warning: You put your health at serious risk when you buy this medicine from an online site that does not require a prescription.
One course of treatment takes about four to five months. Sometimes, one course of treatment takes less time or a bit more time. Dermatologists tailor the treatment to each patient.
Due to possible side effects, your dermatologist can only prescribe this medicine if you:
Enroll in a program from the U.S. Food and Drug Administration (FDA)
See your dermatologist for follow-up visits
Sign forms that state you know the risks of taking isotretinoin
Patients who can become pregnant must take a few extra precautions:
Take required pregnancy tests before and while taking isotretinoin
Avoid getting pregnant
Patient safety is a dermatologist's first concern. If this medicine is an option for you, your dermatologist will talk with you about how to take this medicine safely and what you can expect. You and your dermatologist should jointly decide whether this medicine is right for you.
If isotretinoin is an appropriate treatment for you, you will be under close medical supervision while you take this medicine.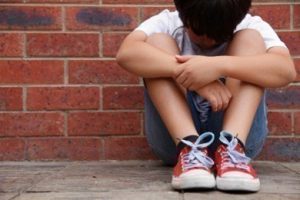 Acne can decrease self-confidence and may cause you to avoid social situations.
Related AAD resource
© 2023 American Academy of Dermatology. All rights reserved. Reproduction or republication strictly prohibited without prior written permission. Use of these materials is subject to the legal notice and terms of use located at https://www.aad.org/about/legal