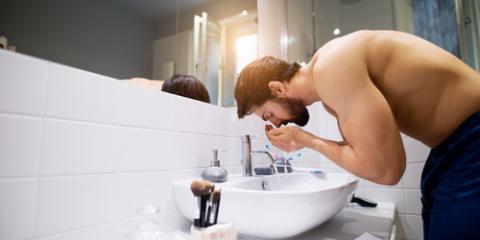 Albemarle Dermatologist Provides a Guide to Proper Face Washing
Most people assume washing their face is a straight-forward process. However, according to the experienced dermatologists at Albemarle Dermatology & Skin Surgery Center with locations at Albemarle, Thomasville, West End (near Pinehurst) and Asheboro in North Carolina, there are actually right and wrong ways to accomplish this daily task. Understanding the proper techniques and habits is especially crucial if you hope to ward off acne and achieve a brighter complexion. Below, their team shares the crucial information you need to know.
Everything Dermatologists Want You to Know About Washing Your Face
Why Face Washing is Important
A thorough cleansing each day removes excess makeup, dirt, and oil from the skin on your face. This helps prevent clogged follicles and pores which might otherwise cause acne. It also improves your skin's overall tone, creating a fresh, bright look and promoting adequate hydration. Additionally, clean skin allows moisturizers, creams, and other beauty products to adhere to the surface properly, making them more effective.
How Often You Should Wash Your Face
The face's skin cells rejuvenate while you sleep, so perform your washing regimen at night just before bed. However, according to dermatologists, you should also cleanse each morning before applying makeup, acne treatments, or other products. If you play sports or go to the gym regularly, clean your face after working up a heavy sweat, as well.
What is the Correct Technique?
Using your fingertips, a soft washcloth, or a sponge, apply a gentle cream cleanser and lukewarm water to the face and neck. Avoid gels or scrubs with abrasive ingredients. If you wear a lot of makeup, use a makeup remover, as well. After cleaning the entire area, pat down your face with a soft, clean towel. If your skin is dry, apply a pH-neutral moisturizer to help lock in moisture.
Knowing the right way to clean your face is the first step toward achieving clear, beautiful skin. However, for more serious skin challenges, turn to the professionals at Albemarle Dermatology & Skin Surgery Center, with three locations in North Carolina, for help. From mole removal to skin cancer treatments such as Mohs, these experienced dermatologists offer top-quality services. To schedule an appointment, call (704) 982-8410 for the Albemarle office, (336) 475-8410 for the Thomasville office, (336) 625-8410 for the Asheboro location, or (910) 673-8410 for the West End practice. You can also visit their website for more information on what they do.