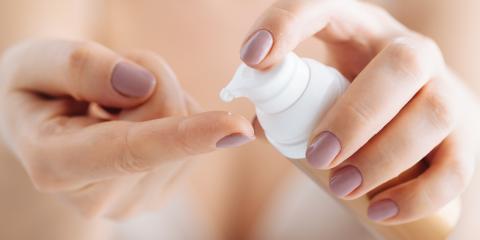 Stanly County Dermatologist Explains 5 Ways to Alleviate Dry Skin
If you suffer from dry, itchy skin, you're not alone. You've probably tried a range of treatments on the market, including creams, oils, and face masks. Unfortunately, some of these supposed cures may actually further irritate your skin. If you feel you've tried everything, don't fear—there are a number of dermatologist-approved ways to help lock in moisture and drastically improve your comfort. To help you attain the smooth, healthy skin you desire, the knowledgeable team at the Dermatology & Skin Surgery Center in Albemarle, North Carolina has a few important tips.
Dry Skin? Dermatologist Explains What to Do
Fish & Flaxseed Oil Cold weather, wind, and other environmental factors may cause your skin to become dryer than usual. To protect it from the elements, try fish and flaxseed oil. These substances contain essential fatty acids that effectively hydrate while also offering a layer of protection.
Petroleum Jelly Those with sensitive skin benefit from choosing treatments with minimal ingredients and chemicals. For that reason, pure petroleum jelly often works well to gently moisturize the skin. Chemical-filled moisturizers may only lead to more itching, redness, and burning.
Gloves Washing dishes, scrubbing the floor, and cleaning the bathtub can all have negative effects on the health and moisture content of your hands. To keep them protected, always wear gloves when using household cleaners or dish detergents, which will otherwise cause irritation and dryness.
Glycerin You should always moisturize twice a day. When you do, choose a non-comedogenic variety that contains glycerin as a primary ingredient. Avoid moisturizers that contain alcohol, which will dry out your skin.
Short, Warm Showers Perhaps counter-intuitively, too much moisture will cause your skin to overcompensate and become dry. To help prevent over-saturating your skin, always avoid staying in the tub until your skin prunes. Take short, warm showers—but don't make the water hot. Doing so will cause your skin to lose necessary moisture. When you exit the shower, only lightly towel off, which will help some of the water absorb into your pores.
To learn more about treating dry skin, contact the experienced dermatologists from the Dermatology & Skin Surgery Center in Albemarle. The doctors offer a range of skin treatments to suit every need. Call the dermatology center today at (704) 982-8410; call the Asheboro office at (336) 625-8410; West End call (910) 673-8410; or Thomasville call (336) 475-8410 to schedule an appointment. Visit the practice online for more information.