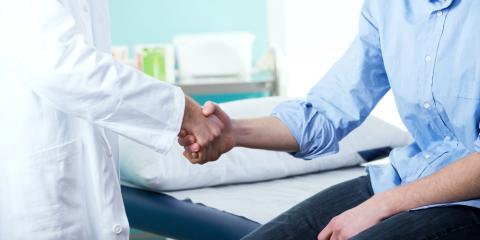 Mohs Surgery: NC Dermatologists Answer Your Questions
If you have skin cancer, Mohs surgery is an effective treatment option to look into. At the Dermatology & Skin Surgery Centers with locations in Asheboro, Albemarle, Thomasville and Pinehurst/West End, NC, our Board Certified Dermatologist, Todd Williams, M.D., offers this form of treatment to all patients who would benefit from it. That said, we understand not everyone is familiar with Mohs surgery and what it entails. We'd like to take this opportunity to answer some common questions patients ask.
Mohs Surgery FAQ
What Does The Treatment Involve?
Mohs surgery is designed to treat skin cancer by removing only the cancerous tissues. Physicians and surgeons numb the area affected with skin cancer locally and remove a slice of the tumor. The slice is prepared on a slide and the surgeon examines the slide under the microscope to see if there are any involved margins. Involved margins still containing cancerous tissues indicate that another slice of tissue needs to be removed, another slide prepared and examined under the microscope. This precise approach allows a dermatologist to treat the tumor without damaging the surrounding healthy skin tissue.
How Long Does The Procedure Take?
The surgery typically lasts between two to five hours. The depth and severity of the tumor determines the time it takes for removal. The first slice of tissue is removed, prepared on a slide, and examined by the surgeon under the microscope which can take an hour or more. If margins are clear with no remaining skin cancer, a repair of the surgical site is performed by the surgeon. If margins are positive in the first layer, additional layers are necessary extending the time of the procedure.
Is It Painful?
Mohs surgery is a surgical excision using local anesthesia with deep dissolving and superficial stitches and the repair method needed and utilized. The only pain felt the day of surgery typically is the numbing medications. Post-surgery discomfort is controlled with pain medications if necessary according to the depth and extend of the skin cancer.
Will There Be Any Scarring?
The procedure as any surgical procedure leaves a scar, but it fades with time according to the location and size.
If you're interested in learning more, get in touch with the team at Asheboro Dermatology & Skin Surgery Center. Contact us online or call (336) 625-8410 (Mohs is performed at the Asheboro location).