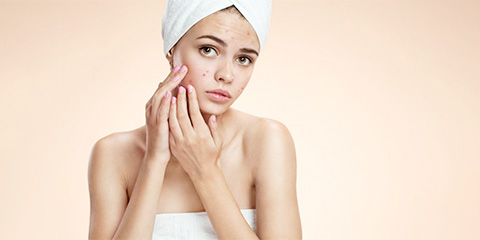 Skin Treatment Tips from Albemarle's Leading Dermatologists
Nearly everyone wants their skin to not only appear healthy, but to actually be healthy, too. It's more important than ever to have a skin treatment routine, which can protect against any serious future ailments like melanoma. The dermatologists at the Dermatology & Skin Surgery Center, in Albemarle, NC, have the tips to help anyone develop a skin saving regimen.
Put On Sunscreen Every Day: Whether it's sunny or cloudy, if you are headed outside, slather on that sunscreen. The dermatologists at Asheboro Dermatology & Skin Surgery Center say that applying daily sunscreen will help prevent skin damage caused by the sun. Wearing sunscreen can protect against early wrinkles, age spots, and skin cancer.
Don't Forget To Moisturize: Using a daily moisturizer will help give your skin a more youthful appearance. Apply a body moisturizer each time you exit the shower to best lock in the moisture — this is especially important during the winter to protect your skin from the cold, dry environment. For a thorough skin treatment, top off your routine with a facial moisturizer and lip balm.
Cleanse Your Face At Least Twice A Day: Gently wash your face to remove any dirt and grime that build up as the day goes on. Use warm water and a mild facial cleanser, not soap, to cleanse your skin in the morning and at night. Do not scrub to avoid damaging your skin.
Start Developing Healthy Habits: Eating healthy, quitting smoking, and getting enough sleep each night will do wonders for your skin's health and appearance. Even the best skin treatments in the world will be less effective if you are not taking care of what's underneath as well.
You shouldn't have to go through life with unhealthy skin. Contact the professionals at the Dermatology & Skin Surgery Center in Albemarle, NC to find out what kinds of skin treatments they can offer you. To schedule an appointment today, call (704) 982-8410, or visit their website.